St. John the Baptist Parish Family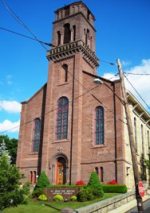 Welcome to the website of St. John the Baptist Parish Family. We are proud to serve Pottsville and surrounding communities since 1841. With an emphasis on family and faith, St. John the Baptist Church invites to you to become a part of our family. We hope to see you this weekend!
We welcome new parishioners and invite you to call the rectory to make an appointment!
570-622-5470
Lenten Full Course Dinners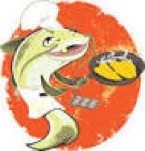 Baked Haddock, Baked Crab Cakes, Baked Salmon
Every Friday in Lent 4:00 p.m. to 7:00 p.m.
Our reputation is well known! Full course dinner includes the best hommeade New England Clam Chowder, full salad bar, choice of vegetables, choice of macaroni and cheese, bake or mashed potatoes, beverages and homemade desserts.
Adults: $13.00 to $16.00 -- Children: $8.00 (under 12)

Beginning February 12 thru March 18
Reach Out and Touch Someone

You can make a difference in someone's life by volunteering to give someone a ride or cooking a meal.
You can make someone's day by writing a card to someone who is sick or grieving.
Call Margie Glunz at 622-3067 or the rectory if you are interested in helping out!
Two New Exciting Lenten Programs
at St. John's

DOORS of MERCY - Exploring God's Covenant with you
and BEST LENT EVER(R) - Let's Do Something LIfe Changing This Lent

Sunday, Feb. 14, Sunday, Feb 21, 28 and March 6
4:30 to 6:00 pm Each Evening in Longinus Hall
CURRENT EVENTS AND ACTIVITIES
Sorry, we couldn't find any matching events.
Try selecting some of our hand picked keywords from above.



2/12/2016 |