St. John the Baptist Parish Family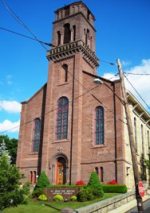 Welcome to the website of St. John the Baptist Parish Family. We are proud to serve Pottsville and surrounding communities since 1841. With an emphasis on family and faith, St. John the Baptist Church invites to you to become a part of our family. We hope to see you this weekend!
We welcome new parishioners and invite you to call the rectory to make an appointment!
570-622-5470

Fr. Bobbin's Scripture Study
… will be offered Thursday evenings 6:30-7:30 on September 9, 16, 23, October 7, 14, 21, 28, and November 18. Join us in person in Longinus Hall (usually) or at home on Zoom (Please email Father for the Zoom link: kbobbin@allentowndiocese.org). Fr. Bobbin's Scripture study attempts to give an overview and background for the books of Sacred Scripture to be of help with personal reading and study, Bible study groups, and getting more out of hearing the Word proclaimed at Mass. All are welcome.


Christ is alive and fully present in the Eucharist. Join us as we delve into the "source and summit" of our Faith with Bishop Robert Barron's DVD-based program: Eucharist: Sacred Meal, Sacrifice and Real Presence. This spiritual study will give you a deeper understand of the precious gift of Christ's body, blood, soul and divinity that you can receive at each and every Mass.

Please join us on October 3, 10, 17, 24, and 31 from 4:30 to 6 p.m. in Longinus Hall.

Sign up in the back of church on September 11/12 and 18/19 or call the rectory 570-622-5470 or email the rectory (with your name and phone number) at stjbparish@comcast.net by September 20th.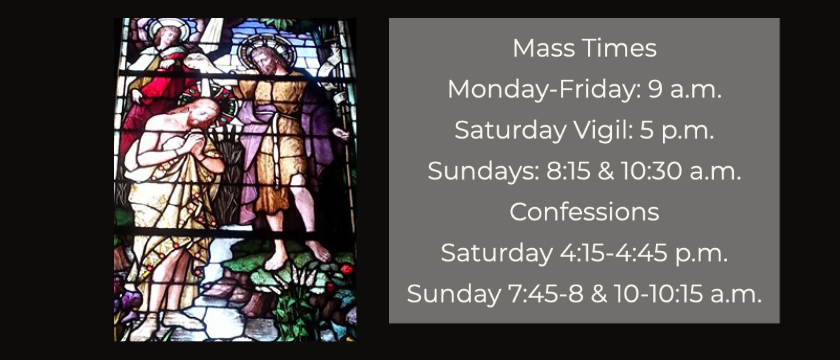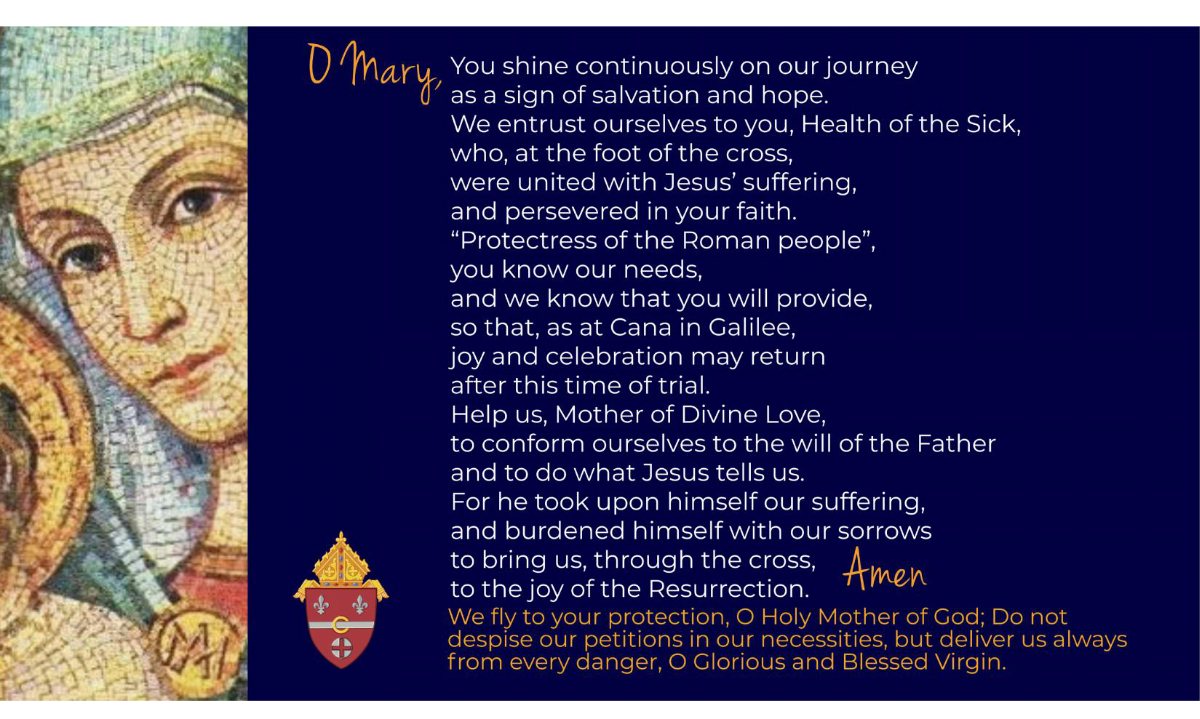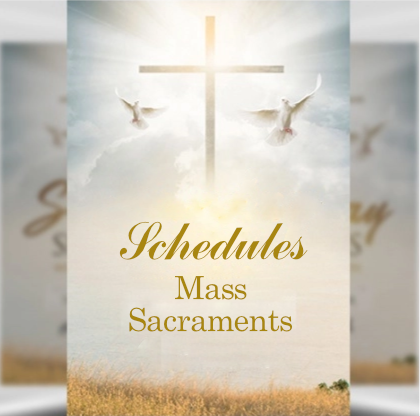 Daily Mass Schedule
Monday thru Friday ... 9:00 a.m.
unless otherwise stated
Weekend Mass Schedule
Saturday Evening .....5:00 p.m.
Sunday Morning ...... 8:15 a.m and 10:30 a.m.
Sacrament of Reconciliation
Saturdays ...4:15 to 4:45 p.m..
Sundays .....7:45 to 8:00 a.m.
& 10:00 to 10:15 a.m or by appointment
Sacrament of Marriage
Please call the Rectory one year in advance.
Sacrament of Baptism
First Sunday of each month .. 11:30 a.m.
Second Sunday ..................... 10:30 a.m. Mass
Baptismal Preparatio for Paents must precede the Baptism. Please contact Father Bobbin for an appointment.