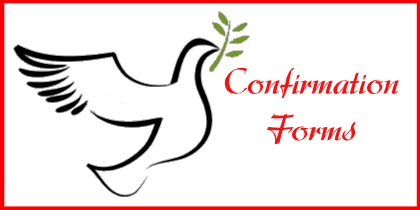 The letters "RCIA" stand for the "Rite of Christian Initiation of Adults", a document from Vatican II which guides the process by which adults are initiated into the Catholic faith. The RCIA is a process in which men and women are guided and cared for as they awaken in faith and are gradually introduced to the Catholic way of life.
Through a series of carefully planned stages marked by liturgical rites in the presence of the St. John´s community, new Catholics join in a continuing and deepening conversion into faith and discipleship. The RCIA takes the distinctive history and spiritual needs of each person into account - the baptized and the unbaptized, the catechized and the uncatechized.
Use our website search bar for 'RCIA' or call the Rectory to find out about upcoming RCIA sessions.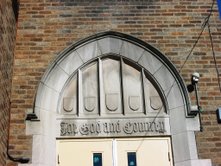 Parents always strive to provide the best for their children and their education is one of the most important choices they will make. If it is important to you as a parent that your child learn at a school that emphasizes character and moral development as much as academic achievement, an education at All Saints Catholic School may be what you are looking for.
Assumption BVM is the Parish School for St. John the Baptist and we are proud that the children in our parish that attend our school are in a safe, comfortable and happy learning environment. They are part of a small community of teachers, volunteers, parents and religious leaders that are all supportive of each child's success in school and in life.
As always, a Catholic education is available to everyone, so please consider enrollment at our school based on the factors that are most important to you. If, after you have evaluated all your education options, you believe that an education at All Saints School will give your child the best chance at success, then speak to us about how it can happen. No child will be denied a Catholic education based on cost.
117 South 7th Street
Pottsville, PA
570-622-0106
tbahm@AssumptionBVMSchool.net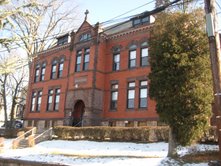 Children Called to Discipleship, more commonly known as CCD provides religious education to Catholic children attending public school. Held at St. John the Baptist Parish School building during the school year on Sunday mornings from 9:00 am - 10:15 AM. Students in grades 1 through 8 learn about their Catholic faith. They are prepared to receive the sacraments of Penance, First Eucharist and Confirmation.
Registration before May 31st --- $50.00; after May 31st --- $60.00
Additional Children --- before May 31st -- $45.00; After May 31st --- $55.00

Assumption BVM Preschool
Assumption BVM Preschool is located at 112 South 7th Street in Pottsville. Parents interested in providing a an education for their children that is consistent with their family values should look to Little Saints Preschool as a wonderful starting point.
Children have all the benefits of a gymnasium/cafeteria, playground equipment, computers, special programs and much more. At the same time, they are securely located within the school with their own preschool facilities, resources and restroom.
Call the Rectory at 570-622-5470 for information and to schedule a visit.
Children that are out of diapers and age 3, 4 or 5 years old may attend the two day or three day program that runs from 9:00am - 11:15am.
As always, a Catholic education is available to everyone. Tuition assistance is available.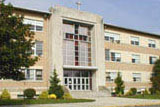 St. John the Baptist parish is proud to be affiliated with Nativity BVM High School and has a number of parishioners that attend the school to obtain a superb Catholic high school education.
Nativity BVM High School is a Catholic Christian community dedicated to meeting and enriching the life needs of its individual students through spiritual direction, quality academics, community service, social responsibility, aesthetic and athletic development preparing its graduates to meet all of life's challenges.
Nativity exemplifies the essence of excellence in academics and affirms the traditional life values of Christianity in Catholic faith. Nativity accepts students of all races, cultures, creeds, and economic backgrounds and treats them as young adults in whom are instilled a belief in the dignity of each person and appreciation of their diverse ethnic backgrounds. Non-Catholic students compromise 4% of Nativity's population.
Nativity BVM High School
One Lawtons Hill
Pottsville, PA 17901
Phone: 570-622-8110
Fax: 570-622-0454
www.NativityBVM.net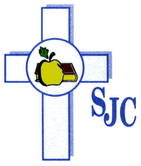 St. Joseph Center for Special Learning prepares its students to meet all of life's challenges.
Incorporating faith development into everyday learning is important for everyone in our Parish Family and the education provided by St. Joseph Center for Special Learning is one of the best examples! Affiliated with St. John the Baptist Parish, and with several parishioners enrolled at this very important school, children of all abilities are able to have God in their classroom with them every day and reach their full potential.
St. Joseph Center for Special Learning is the only alternative to public education for children with special needs in Schuylkill and northern Berks County teaching students ranging in age from 4 through 21 in an advantageous classroom setting where there is an average student/teacher ratio of 8:1. Special needs includes those children and young adults with mental retardation and/ or developmental disabilities.