St. John the Baptist Church Presents:
Prepare for Easter this year by gaining a better under-standing of those crucial final days in Jesus´ life. Under-stand the reason for His suffering. This dramatic and musical interpretation of the Stations of the Cross will inspire you. It is a wonderful experience for friends and family. We look forward to seeing you. Visit our Photo Gallery to see photos from previous performances. Saint John's Dramatic Stations of the Cross is open to the public. The event is free (no admission cost), but a free-will offering is accepted.
---
'We are currently in Green Phase-Part 1 according to the Diocese of Allentown guidelines."
Daily Mass is held in the main church Monday-Friday at 9 a.m.. Use only the upper side door. Masks must be worn and social distancing observed.
Weekend mass schedule remains the same. Use only the upper side door. Masks must be worn and social distancing observed.
Our Saturday vigil mass will be livestreamed at 5 p.m. on Facebook and subsequently uploaded to our YouTube channel.
Mass remains voluntary. The obligation to attend Sunday Mass is suspended.
Confession times remain the same.

---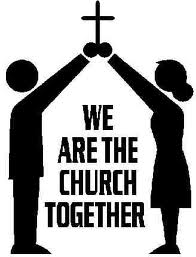 For More Information: Call 570-622-5470