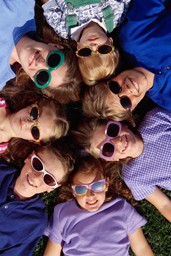 The Family Guild is a small organization which sponsors activities for the elementary school students of the parish. Through our fundraising efforts we sponsor two spiritual based programs throughout the year. The programs are the Lent Event and the Advent-ure.
The Family Guild also strives to make the Sacraments special for our children by purchasing gifts and providing flowers for these joyous occasions.
If you would like to become more involved within the parish and be a positive influence in the spiritual lives of our parish youth, consider joining the Family Guild. We always welcome a new face among us. If interested, please call the Rectory.