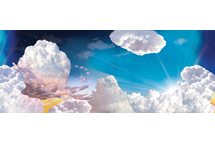 Everything is possible with God!
Have you ever heard the term "When pigs can fly"? Our theme for VBS this year is "SKY", everything is possible with God (Mark 10:27), and our pilot is a pig! Orville and his crew will help us soar the blue sky and trust in god. While in flight we will be stopping by skydive diner, sky-tacular tunes, imagination stations, wild blue bible adventure, sky high movies and missions wiht Chadder. Due to air regulations, our flight will have reservations for 100 passengers. We will be looking for pilots in training and volunteers. Please join us in making VBS fun and successful. Any questions, please call Theresa Hossler, Co-Director, at 570-640-6686.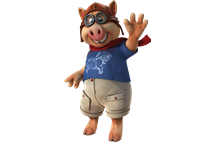 Announcing Adult VBS Program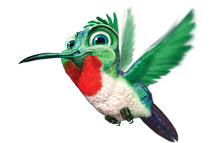 If you are an adult in the community, please consider trying our Adult VBS program. Specially created for adult audiences, you will be inspired and renewed in your faith. No bible study or group study experience necessary. Go to the VBS website to register today!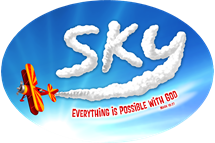 Click the link above for a free music download sample. We have a live band at VBS to bring all the terrific songs to life!
Volunteers who are working with our children need to have a certificate for having attended a Protecting God' Children Workshop. Please click the link to find dates for upcoming workshops.